Can Snow Blowers Be Used on Gravel Driveways?
Do you have a gravel driveway? Then removing the snow won't going to be as easy as it seems. Can snow blowers be used on gravel driveways? The answer is "yes," you can. You'll naturally prefer a high-quality snowblower to accomplish the job precisely, but are all of them really compatible with such surfaces? Frankly, they're not. There are plenty of options for snowblowers, namely, single-stage, two-stage, three-stage, electric, cordless everything for your convenience. But the fact is that each of them suits different surfaces.   
Sometimes our driveways become gravel due to some specific damaged portions. But it remains unnoticeable to us until we fall victim to it. That's why the removal of snow becomes harder at the time of winter. And it's nearly impossible to repair those damaged parts during the removal process. Somehow, if you manage to do that, it'll be a costlier task. In this case, the ideal solution is to bring a perfect snowblower from the
best snow blower brands
. They can assist you with the best results when you wish to remove those ice blocks from your gravel road.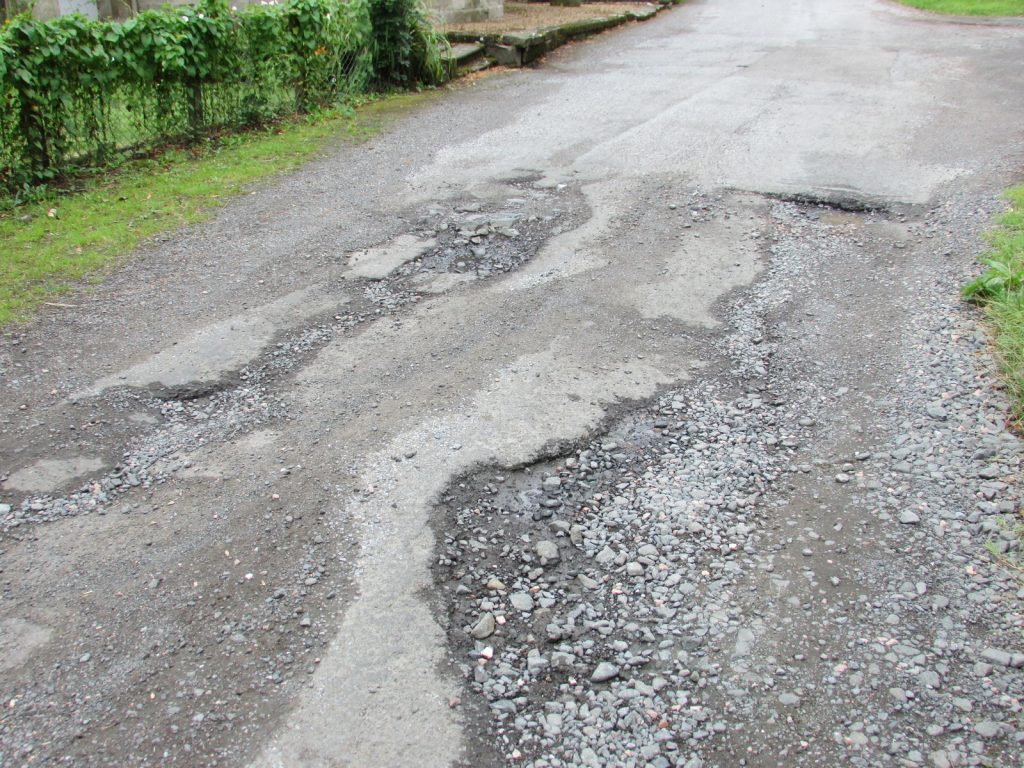 The Right Type of Snowblowers for Gravel Driveways
Mainly, the two-stage snow blowers are the best item for clearing the gravel highways. It's because the integration of the auger and impeller is above the ground. Moreover, they are equipped with a heavy-duty motor that has enough
horsepower
to clear a massive amount of snow. Yes, these machines are capable of removing the snow level up to 6 inches and even more. 
Using a Single-stage Snow Blower
Honestly, single-stage snow blowers are also a good option for clearing the snow efficiently, but they aren't a suitable option for the gravel driveway. The position of the augers and impellers are at the lower part of this machine are mainly responsible for this. That's why the surfaces on which these are operating can be ruined. 
Okay, if you've really bought one of these machines and willing to work with them, then simply add a pair of shoes to the tiny skids. This new support scraper bar and help it to operate a bit higher. It'll work just fine.
If you're searching for skids, make sure to pick the broader and larger models. This ensures that they won't break when they hit the ice. This type of skids are typically more than 12 inches long and an inch wide. The good thing is that, over uneven surfaces, they're gonna provide you with the required amount of float.
To work on the gravel, it'll be better if you pick one of those models that offer the power steering feature. Sounds expensive? Well, honestly, they're costly, but they will provide you with long time support. Moreover, it'll allow you to operate easily and safely on the gravel surfaces, especially where the turns are narrower, and the blower needs to be handled with additional effort.
While operating on gravel surfaces, there is a possibility that the machine may throw pebbles. So, be cautious not to hurt anyone or to break items of your house or your neighbors.
Sometimes the gravel may get stuck on your auger. In this case, don't stretch for reaching the pebbles. You can simply use a crowbar to release the drill before they get to the impeller. You can also fix the drill easily, but for that, you have to pay some extra money. But make sure to handle the process with the utmost care.
So, what do you think? Can snow blowers be used on gravel driver ways? Of course, you can. In fact, using a two-stage snowblower will be ideal for cleaning your gavel driveways efficiently. Three-stage snow blowers are also great for cleaning such areas. This type of snowblower offers significant usability while cleaning the large driveway. On the contrary, single-stage snow blowers are perfect for small areas. 
Look, if you can follow some simple tactics, you can simply make the job done no matter what type of machine you have. Hope this article will be helpful for you to understand the difference and acquire a perfect one according to your needs.