How to Remove A Tub Spout That's Stuck?
You've bought everything to enhance the interior design of your house, but what about your old faucets and spouts?  Frankly, the outdated models can have a negative impact on your bathroom and kitchen design. And ignoring the fact will give others a chance to mock about it? You would definitely not like to hear that, would you? So, now it's time to change them and replace it with some of the
best bathroom faucets brands
.
Honestly,
replacing a faucet is pretty much easy
, and you can complete the replacement all by yourself. And if you do that, you're going to save some additional charges. Okay, for doing that, you're gonna need some tools and some simple tactics. Even though most of the
faucets
come out effortlessly, the oldest one may remain stuck and makes the whole task difficult. Obviously, it's the tub spout. So, how to remove a tub spout that's stuck? 
First of all, you're not the only person dealing with this annoying situation; there're lots of people searching for the most natural solution. Now, sit and rest, and thank yourself for your being with us. That's because we're here to provide you with the most straightforward tactics for solving this issue with ease. Sounds great, right? Let's dive in! 
Before we start, you'll need to gather some tools first. Don't worry; you won't have to buy anything; these are the household tools like some towels, a wrench pipe, and some more things. Now, let's begin.
How to Remove A Tub Spout That's Stuck?- The Steps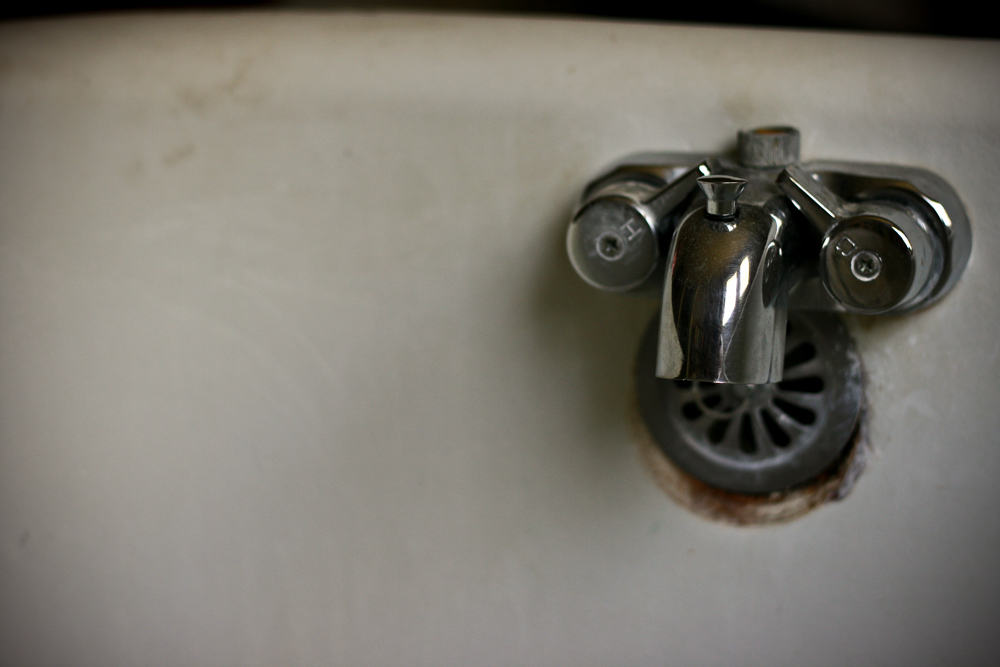 First of all, you'll have to inspect underneath the spout. What do you see? Did you find anything like a hole? If you found one, then check a little more; there should also be a retaining screw. Actually, it secures the attachment with the water pipe.
Did you get that? Okay, wait, don't do anything before working further, make sure to secure the working area. So, take a towel and cover the drain with it. Doing so will provide you with dual benefits. Firstly, it'll keep the leakage from making the place a lake. And secondly, it'll stop the pungent smell from spreading into the room.
Okay, leave all the complications and simply turn off the water supply. Just turn the control valve for doing that. After securing it properly, you can continue the process without being worry about the mess.
Once you've finished preparing your working area, it's time to start the third step. So, now pick the
Allen Wrench
and concentrate on the retaining screw under the spout. Start turning the screw clockwise by using the wrench and continue this until it comes out.   
Sometimes the tap is unwilling to come loose, is that yours too? If that's the case, then try to twist it sideways while doing that put some additional pressure. But don't put too much pressure that ends up by making some permanent damage on the surface.
However, there's still a possibility that your faucet is quite likely not to come out. Don't worry; try the next technique. It may sound odd, but it'll help you to accomplish the stressful task easily. And that spout that seems impossible to remove will come out with a breeze.
Removing a Stuck Tub Spout by Using the Hairdryer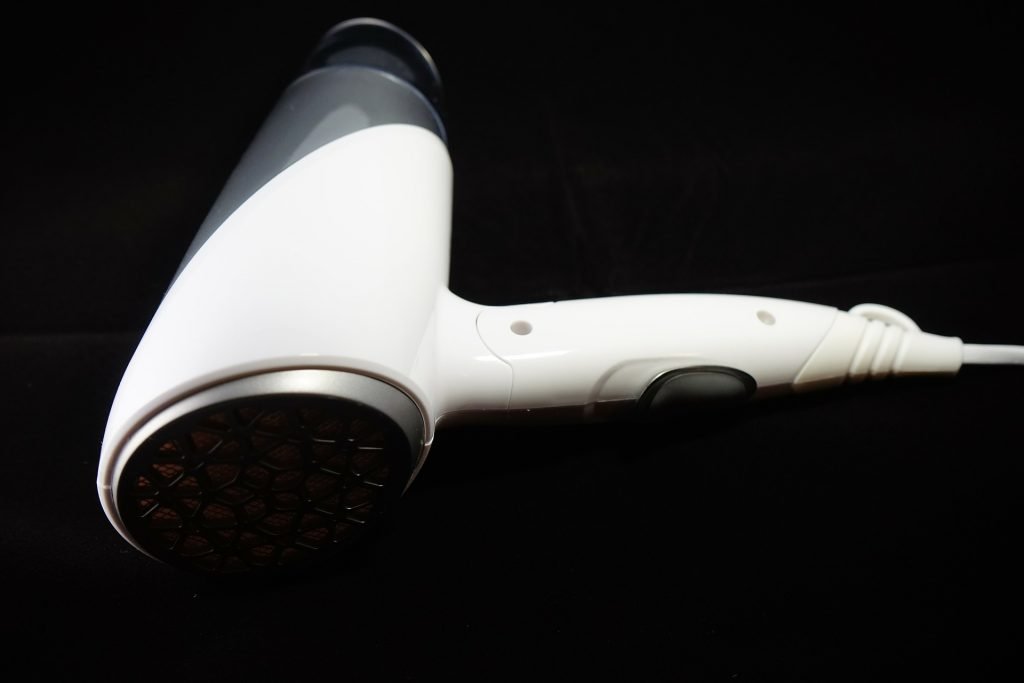 Bring your regular hairdryer, or your wife's. There's nothing to worry about; the process won't cause any harm to the device. So, tell your wife to stay relaxed. Now, use it to heat up the tap because there's a possibility of its expansion with the increasing temperature. You should work with caution as you're working with electricity. Don't forget to put on a glove. It'll work as a protective shield from getting burnt due to the hot surface of the faucet.
Let the temperature drop at a certain point where it'll be ideal for working with and then start to pull the tap. You can use the previous processes for your convenience when necessary. Well, if you succeed with this process, then take the tap and detach the tub spout from your plumbing system. Make sure to do it gently and carefully.
The faucet has no Retaining Screw, Now What?
The above techniques are convenient if you can find the retaining screw. But what if there's no retaining screw? Well, we've got a solution for that too. In order to start the process, you'll need a pipe wrench and a clean towel. Okay, now let's begin.
At first, wrap the entire faucet with the towel. Wondering what it would do? It'll protect you from the further result, which may occur while working with the wrench.
Once you've done securing the faucet, you'll get a firm grip to hold the faucet correctly with the wrench. Now, attach the wrench with the faucet and turn them both. This time do it counterclockwise. The process will separate the connection from the water pipe, and your faucet will come out.
We usually put as much pressure on the tub spouts as we can. But that's not the correct way to work with. It'll be more efficient if we try to understand the attachment process. For finding out the type of your spout, you should look for its mounting process. Based on the installation process of the spouts, they are of two types, namely screw-on spout and slip-on spout.
If you've bought a spout that maintains a distance of 1/2 inch while sliding over the tub's pipe and across the copper pipe, then it's a slip-on spout. This type of spout uses screw attachment at the bottom.
You might be thinking that understanding the distinction between the two may be complicated, but actually, it's not. In fact, it's pretty easy to understand when you take a deeper look at it. Let's make this clear.
If you see any screws at the rear portion, then it's a slip-on spout. And if there are no backside screws, then you can categorize them as a screw-on spout.
It might sound complicated, but it's important to know the type of your tub spout to sort out the replacement process.
At present, the tub spouts are available in several other models, but these two are widely used. So, it'll be better if you check the specs provided by the manufacturer. The information will be helpful enough to understand their functionalities and the accurate process to remove them until they get stuck.
Honestly, it can be disheartening to give up; that's why you should strive to seek innovative approaches to detach the trapped tub spout effectively. So, how to remove a tub spout that's stuck? Is it clear now? We've covered some simple and convenient methods through this article. Hope they would be helpful enough for the detachment of your stuck spout. By the way, if you've got something more convenient, feel free to comment us below.